Pogo stick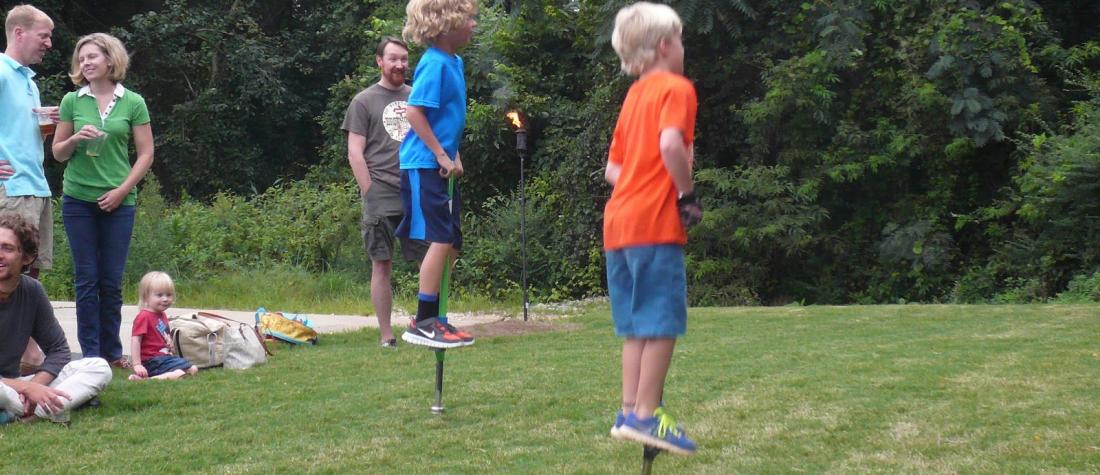 Jumps a half meter high, sport training as well as neverending fun. Bit of all these the pogo stick represents. The activity can not be missed on the Children´s Day celebration. We can prepare the pogo stick either as a race competition or an entertaining attraction.
Pogo stick covers:
Pogo stick WORKER up to 50kg
kids helmet
elbow pads
knee pads
track prepation
animator
The price depends on rental hours. Please contact event@mutton.sk for the specific price.
Excl. VAT and freight. Rental price: up to 4 hours*
Zdroj fotografií: www.headforbeer.com cottageinthema­king.blogspot­.com