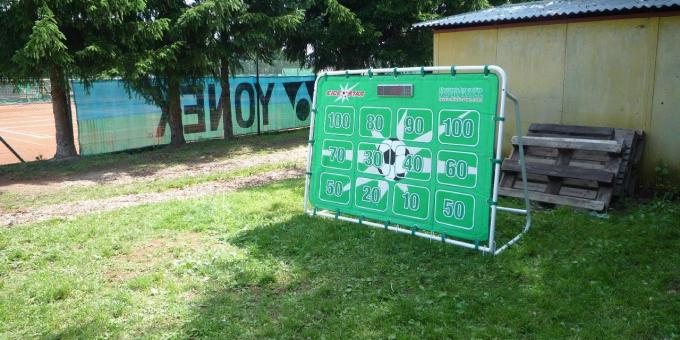 Electronic goalkeeper
Tags:
Pre deti
Letné
Outdoor
Electronic goalkeeper is an activity for adults but also for kids. You kick the ball into a goal while the goal evaluates the strokes and counts the points. You can play individualy or in a team. Are there kids presented on the event? The Electronic goalkeeper will definitely take care of them.
Conditions:
continuous power supply flat surface of 4m x 7m non-allowance of any sharp objects behind the goal
The Electronic goalkeeper package includes also the animator.
*) Prices do not include VAT and transport. Activity is limited to maximum 4 hours.