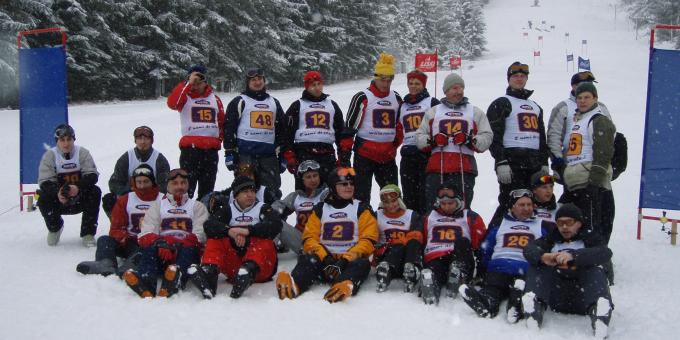 Ski racing
Tags:
Teambuliding
Zimné
Outdoor
Slalom as it should be. Timed two-round slalom ski race; We will prepare a track and a finish line for you and start for your race. The rest is up to you. The activity is very popular with people taking part in company events.
Ski race covers:
outpost and track signing
chronoscope
podium for winners
ski equipment renting
animators
possibility to add sound system and finish arch
Condition:
Price: It will depend on the difficulty level of the terrain given, number of poles used and the track length. To get a precise price, please, contact us at: event@mutton.sk.