Rope traverses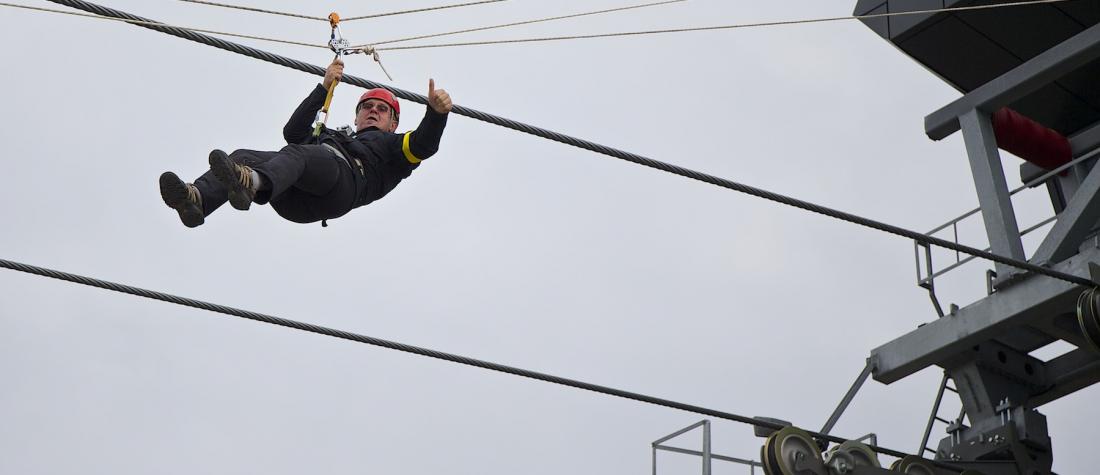 We have all the equipment and personnel for implementation traverses with rope lengths up to 100 m, where we can talk about the real adrenaline.
Travez Machnaté – Demänovská dolina
Very attractive traverse is over whitewater slalom area in liptovský Mikuláš or over river Belá.
Traverse rope can lead over a gorge or between trees. Rope barriers and traverses are suitable to compete in corporate events and games, or as adrenaline attractions.
Price list
The price depends on the length, complexity of the traverse, the number of service staff etc.