Rafting Belá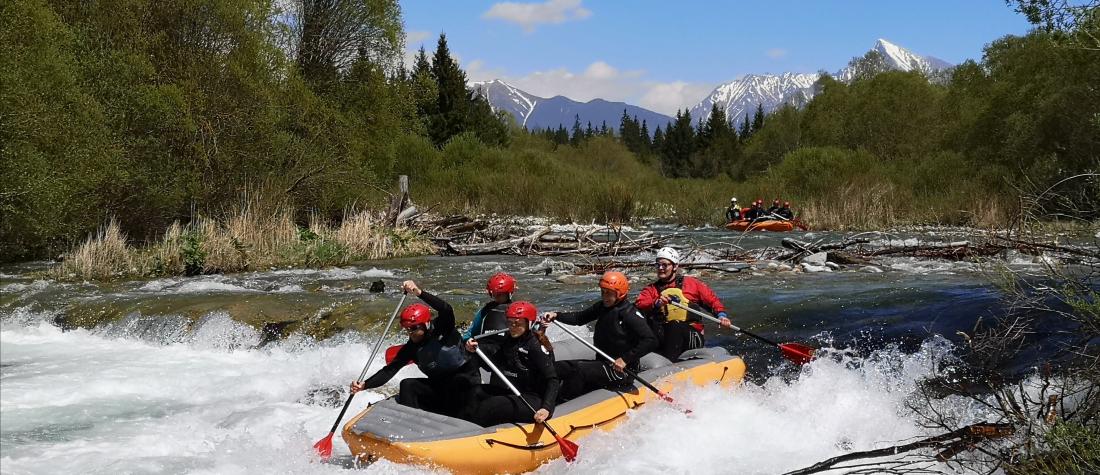 Belá is the most visited and most raging natural river in Slovakia. Rafting Belá is an unforgettable experience.
More of our videos on YouTube
* Our equipment
Unique rafting on the wild natural river Belá is between hills and forests, close to well known Kriváň peak.
It flows through the area of Podbanské, in addition to the village Pribylina and Vavrišovo. Rafting finish in the town of Liptovský Hrádok, in historic castle "Grand Castle" where you can get dressed and have a perfect lunch, or recover a little in the wellness center.
Belá capitalize on all of their previous experience in tackling challenging sections with difficulty until WW III +.
Belá – basic information
Difficulty: high Length of the trip: about 2 hours Rafting down the stretch: Podbanské (Kokavský Bridge) – Liptovský Hrádok Grand Castle Persons: Min. 3 people Shipping: If necessary, you can arrange road transport by minibus or bus Limitation: Belá is not usable year-round, but only in spring (April, May), when the snow is melting, or after a long period of raining. The required water level is 70 cm (water gauge Podbanské)
Our equipment for each crew member
Vest
Helmet
Waterproof jacket
Neoprene pants
Neoprene boots
Instructor in each boat
See video about Rafting on river Belá in TV Markíza archive
Price list
| | |
| --- | --- |
| Rafting Bela | 30 Eur / person. |
| Rafting Bela with photo documentation | 74 Eur / boat. |
| Rafting Bela with Gopro camera Mon-Fri | 90 Eur / boat. |
Rafting with Gopro camera includes one camera in one boat