Rafting AVS Liptovský Mikuláš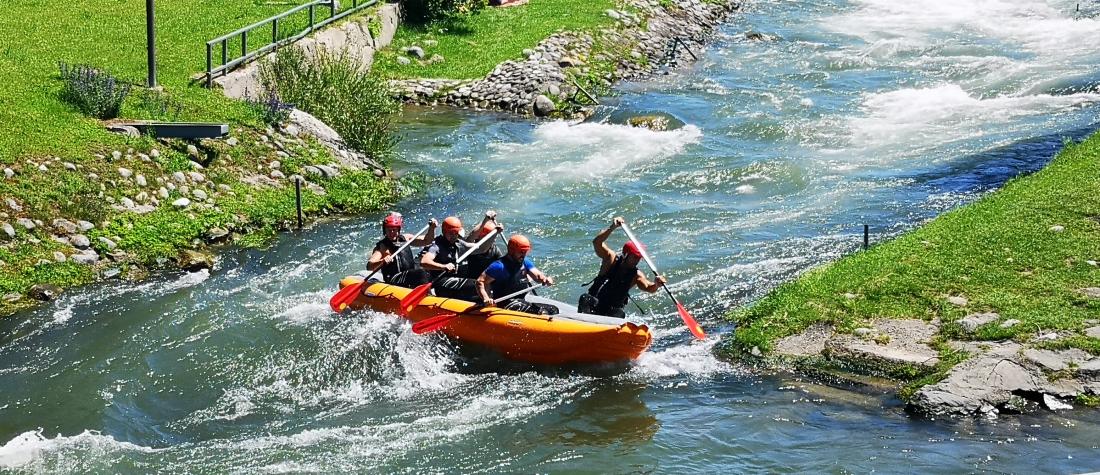 Areál vodného slalomu offers (AVS) ** rafting on artificially created canals, not far from the centre of Liptovský Mikuláš**.
Experiencing this water can be compared with that of the Bela river, but without the natural scenery. The more experienced can improve, and beginners can learn.
AVS Liptovský Mikuláš – Basic info
Target group: For all, with the exception of unexperienced children.
Difficulty: higher, without the need for watersports experience.
Duration: rafting with AVS is carried out with a time limit of 2 hours.
**Number of persons: Unlimited
**Restriction: AVS is an administered sports club, and so it is needed to comply with it's club rules.
Our equipment for each crew member
Vest
Helmet
Waterproof jacket
Neoprene pants
Neoprene boots
Instructor in each boat
Price list
| | |
| --- | --- |
| Rafting Mo – Fri | 28Eur/os. |
| Rafting Fri -Sun | 30Eur/os. |
| Rafting with FullHD GoPro + pictures | 56 Eur/os. |
Rafting with video includes min. 1 ride with FullHD GoPro + pictures from the shore