Mobile Casino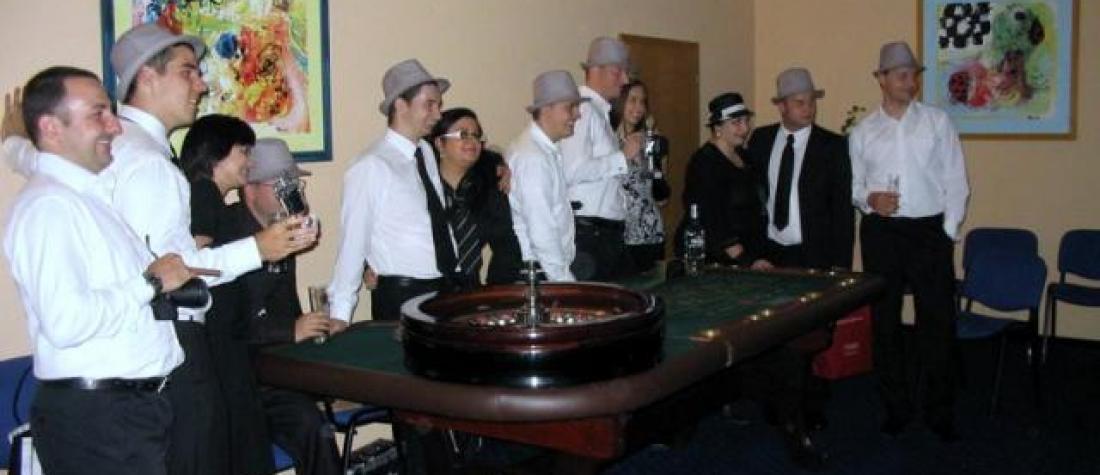 Black jack, roulette, poker and many other games "á la Casino Las Vegas". You can create your own casino. Adapt your looks, choice of drinks and music to the theme and unforgettable night with unconventional atmosphere can begin. The Mobile casino is ideal for company events. It is very easy to place the casino inside the hotel. We are also able to place Mobile casino in the exterior with the use of roofing.
The Mobile casino service is ensured completely:
tables according to your choice (Black Jack, Poker, Roulette, Seven Eleven)
croupiers with every table
play money
stylish illumination
Black Jack + Poker| 650 EUR
Black Jack + Roulette| 900 EUR
Black Jack + Roulette+Poker| 1150 EUR
The price depends on the number of tables/ or the number of players. The prices are set for groups of 20–60 persons.
Prices do not include VAT and transport. Activity is limited to 4 hours *