Facepainting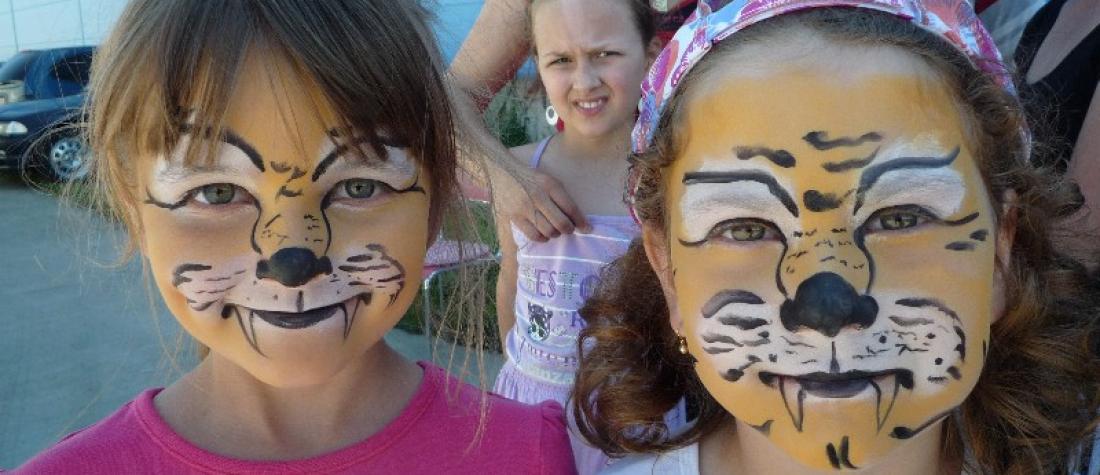 Facepainting is very popular attraction for little ones. When painting the face, we use special paints that are designed just for this purpose.
Face painting – for the youngest faces painted shape of various animals and fairytale characters.
Dogs
Mačičiky
Spiderman
flowers
Shrek
Other motives
Children themselves can say what they want to paint the face, or they can look for inspiration to our catalog on site. The colors are completely washable with water and wholesome.
Technical requirements:
Buyer must provide seating and a roof in case of a rain. We can rent both seating and party tents.